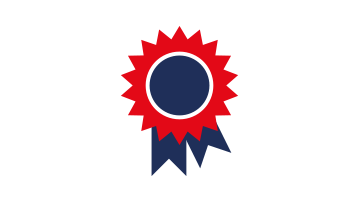 All modules from this course are compulsory (6 modules).
CPPM 101 Introduction to the Project Concept
By the end of this course the learner should be able to:
Understand a broad view of the project cycle and the very concepts of projects
Grasp the conceptualization of terms like project and project management
Do problem identification, project identification, project appraisal, project implementation, project monitoring and project evaluation
Understand the different techniques used for every stage of the cycles
CPPM 102 Principles of Project Design and Implementation
By the end of this course the learner should be able to:
Understand techniques and principles used to design projects
Come up with the best possible project aimed at solving community problems
Carry out design techniques like stakeholder analysis, problem methodologies log frames matrix and community visioning
CPPM 103 Fundamentals of Project Planning and Management
By the end of this course the student will be able to:
Describe the various phases of the project cycle;
Analyze the place of monitoring and evaluation in the project cycle;
Apply the various fundamentals of project management;
Carry out project planning and implementation process
CPPM 104 Dynamics of Project Implementation
By the end of this course the learner should be able to:
Understand essentials of project implementation
Implement project according to plan and up to standard
Understand basic aspects of project implementation
Grasp basics of how to enter a community, undertake a project and eventually exit a community.
CPPM 105 Principles of Management
This course is intended to introduce and expose the learners to the principles and concepts governing the practice of management. Management is a social science hence a complex and pervasive field and its practice is greatly affected by the situational factors that each manager faces.
More specifically, at the end of the course the learner should be able to:
Demonstrate understanding of managerial concepts and practices as applied in project planning and management
Apply management knowledge and skills in the design and implementation of projects
Gain insights into management challenges in project management
CPPM 106 Fundamentals of Project Monitoring and Evaluation
By the end of this course the learner should be able to:
Understand the concept and principles of project evaluation;
Grasp ILO policies for project evaluations and roles and responsibilities
Prepare for evaluation process
Make implementation of project evaluation and evaluation report
Make a Follow-up, dissemination and knowledge sharing of evaluation outcomes.
Entry Requirements
Applicants should possess at least 5 Ordinary level and or A level subjects including English Language.
Applicants above 30 years may be considered for mature entry. If they possess several years of proven work experience in project planning, monitoring and evaluation.
A certificate, diploma and or degree will be an added advantage.
Work experience in a relevant field will be an added advantage.