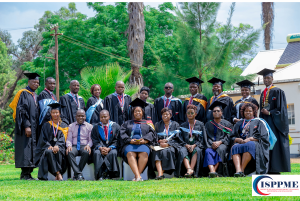 Dr P. Chikuvadze from the Bindura University of Science Education, the guest of honour handed over certificates to students at the Institute of Sustainable Project Planning, Monitoring and Evaluation in Gweru.
The institute was holding its first ever graduation ceremony which saw a handful of students attending physical and some virtual via our online platforms such as Facebook.
At least 40% of the graduates in all academic levels that are Certificate, Diploma and Postgraduate Diploma were females and the institute said it was committed to gender balance in sustainable project management.