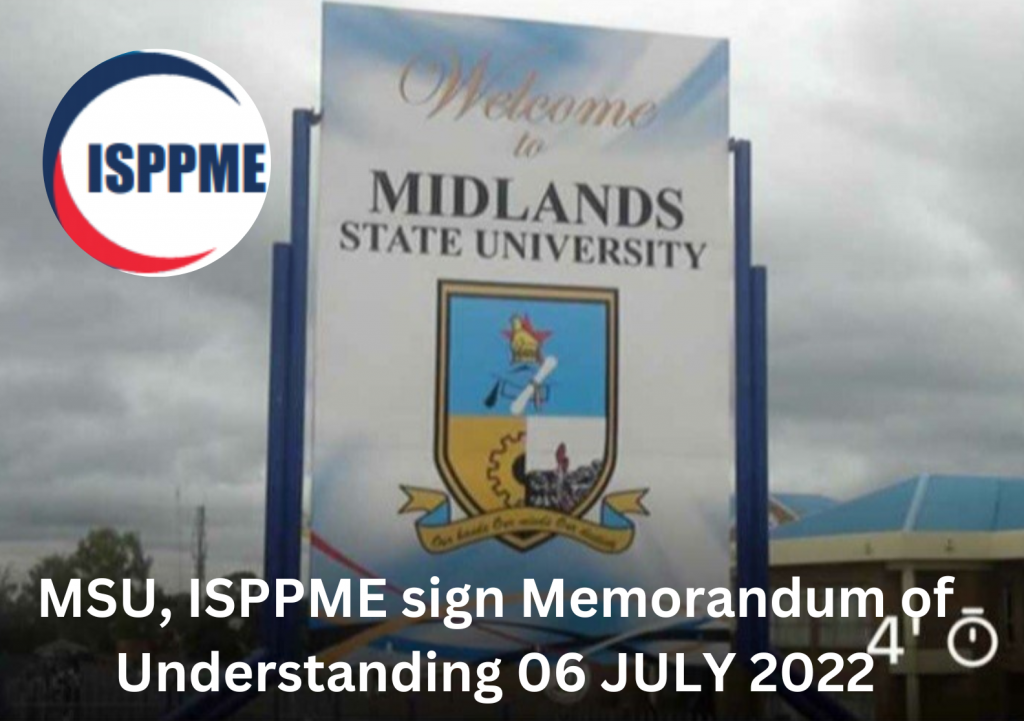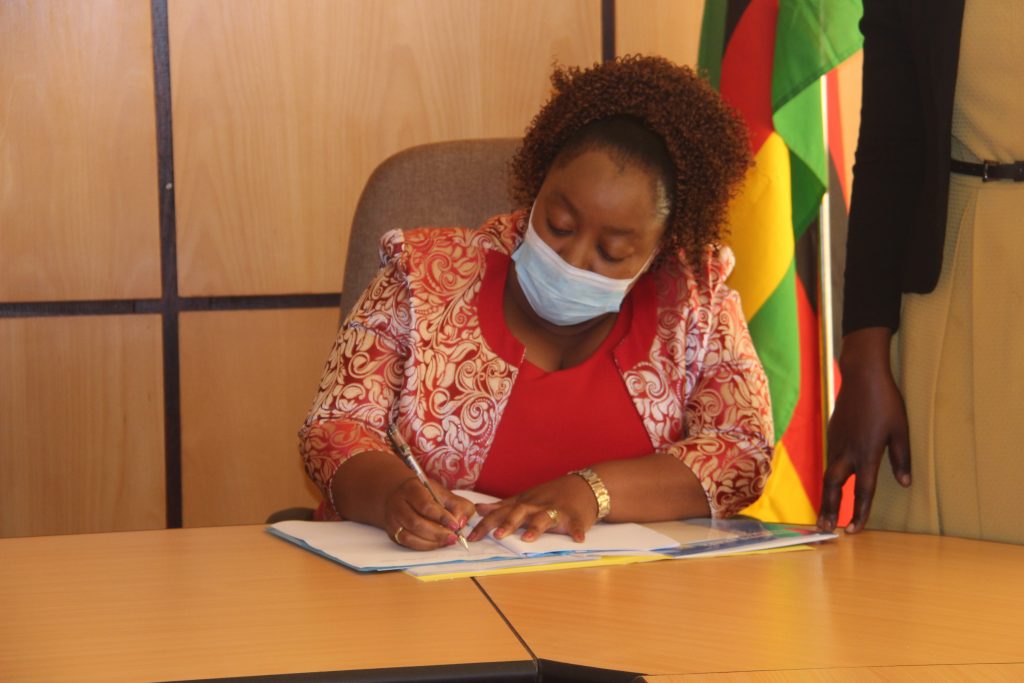 We are excited to announce that ISPPME has signed a Memorandum of Understanding (MOU) with the Midlands State University (MSU) on the 6th of July 2022. The MOU was signed by the Principal of ISPPME, Mrs L. Magutsa and MSU Registrar, Mr T. Zishiri.
As part of the agreement, MSU will provide oversight on ISPPME Certificate, Diploma and Postgraduate programmes' quality-related issues in compliance with the ZImbabwe Council for Higher Education (ZIMCHE) and other relevant bodies.
Professor Chiromo from MIdlands State University mostly emphasized on quality education. He underscored that quality assuarance issues are paramount issues, in the provision of education that meets the Ministry of Higher and Tertiary Education, Innovation, Science and Technology Development quality standards.
In support with provision of quality education, Dr Viola Matunhu, the Acting Executive Dean of the Faculty of Arts and Humanities said that the University's emphasis on quality assurance is one of the pillars of its integrity and competitiveness. She also highlighted that the Faculty is ready to begin the journey with ISPPME in pursuance of quality education, a prerequisite in the 21th century learning.
The Principal Mrs L. Magutsa concluded that the signing of the MOU marks the consolidation of a true associateship and it's an honor to be affiliated with a reputable university in the production of nationally acclaimed and internationally proclaimed graduates.